Air Freight
Airfast Global Logistics Pvt. Ltd. provides time-critical air freight services from airport to consignee or shipper to airport with assured deliveries to and from facilities near major airports. We offer our customers competitive rates and improved transit times for time critical shipments. Whether it is general or outsized cargo, perishables pharmaceuticals, Garments on hangers or customized services, Airfast Global Logistics Pvt. Ltd. is uniquely positioned to meet your needs.
Through strategic partnerships with global airlines we assure customers of multiple carrier options, flexible routings and space. Airfast Global Logistics Pvt. Ltd. offers scheduled consolidation, deferred and expedited services. Our experienced team provides accurate and complete documentation support from start to finish. As a single point of contact for all your shipment related needs we are totally committed to your needs.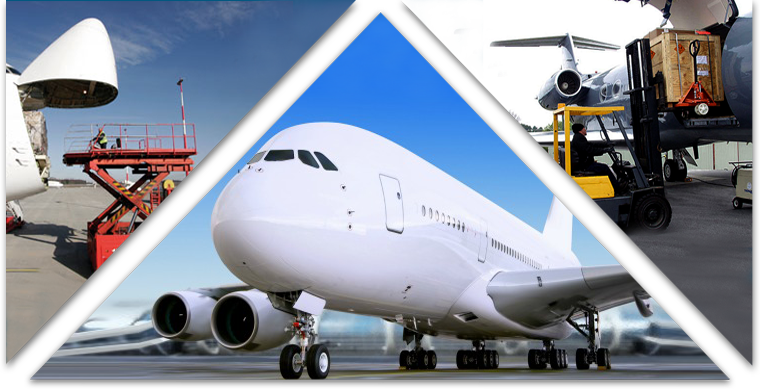 Air Exports
As part of our airfreight services we offer customers access to hundreds of outbound flights departing from India. With associates all over the world we can arrange to have you shipments picked up and exported in compliance with all government and industry regulations. We can also provide door-to-door services to countries.
Air Imports
Airfast Global Logistics Pvt. Ltd. is located close to the international airport in India's commercial capital Mumbai, which handles the maximum cargo traffic. Airfast Global Logistics Pvt. Ltd. is on hand to deal immediately with the arrival of cargo, whether you need special handling or to arrange for warehousing and subsequent re-export of your goods, we are ideally situated to look after all your needs.
If you have a need to import goods or documents we can arrange collections from anywhere in the world, delivered straight to your door. We handle all customs related formalities for you quickly and efficiently.
Air Import Highlights
Preparation, presentation and passing of Custom formalities.

Prompt and efficient clearance, also involving special clearance for goods required urgently

Staff available by special arrangement to effect clearance or export of goods outside normal working hours.

Door to door Delivery throughout India